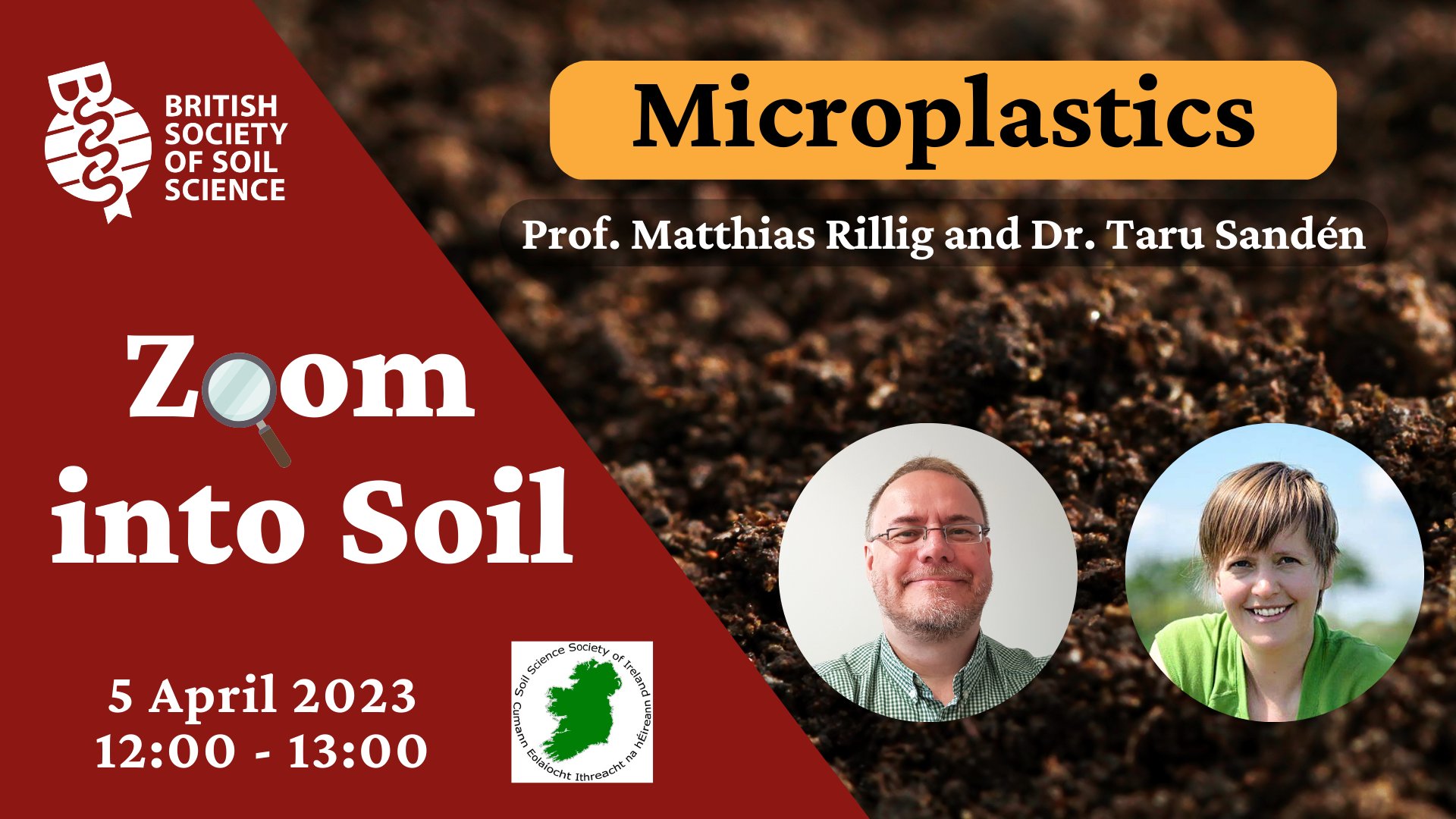 We were recently invited to give a presentation during a British Society of Soil Science webinar, which took place on 5th April 2023. After a fascinating presentation from Prof Matthias Rillig surrounding his research on the impacts of plastics on soil health, our very own Dr Taru Sanden, presented on the behalf of MINAGRIS, starting with an overview of the extent of plastic use in agriculture. She then outlined the objectives of MINAGRIS before examining ways of recording plastic presence in agricultural soils, with a focus on our mobile App, SoilPlastic, which allows citizens to send us records of plastic debris present in agricultural fields. You can watch a recording of the webinar now here.
MINAGRIS partners have hosted a participatory workshop at the scientific conference for organic agriculture farmers, land managers and the scientific community.
---
Partners involved are working on the assessment of plastic use across Europe and resulting microplastic concentrations in soil (WP3), and the overall sustainability analysis of the impact of microplastics and other stressors on ecosystem services (WP7).
They presented some of our findings so far, and held a series of smaller participatory workshops discussing whether organic agriculture possible without plastic, biodegradable vs. non-biodegradable plastic, and the plastic supply chain in food sector. MINAGRIS project partners Ildko Heim, Joelle Herforth-Rahme, Andreas Fliessbach, Anja Vieweger and Dominika Kundel hosted the event, with a small but very active group of participants, producing valuable insights into these important issues.
Our very own Esperanza Huerta Lwanga presented in a recent webinar on the effects of #microplastics on human #health!

Watch it here: https://lnkd.in/erRV3a2F

The webinar covers:
- What microplastics are and why we should care.
- Effects of Microplastics on Human Health
- How to mitigate and control the negative effects on microplastics on our personal #health & #environment.
On August 15th, Minagris partner Joelle Herforth-Rahemé of FiBL Research instiute of organic farming presented at the International Symposium on Plant Nutrition Fertilisation and Soil Management in Angers, France. She gave an EPoster flash presentation on Minagris' work surveying micro- and nano-palstics in agricultural soils in Europe. To see the poster, click here.
On 28th March 2022, we held a joint stakeholder forum workshop with high-level stakeholders.
Both MINAGRIS and Papillons are aiming to establish an inventory of the uses of agricultural plastics (AP) in Europe, explore the effects of AP on soil quality (soil biota, soil structure), and study fate, fragmentation, microbial colonisation and decay of AP in soil. They will both conduct a sustainability performance assessment of AP use in comparison to alternative techniques, as well as carry out large scale dissemination of results and involvement of end-users. The stakeholder forum with Papillons was formed due to our similar aims. This forum allows both projects to engage with our key stakeholders in an effective way, thus maximising engagement and ensuring we reach a wide diversity of audiences.
During the event, speakers shared initial findings from both projects and began discussions with participants, with a focus on the advice and information available surrounding agricultural plastic use.